---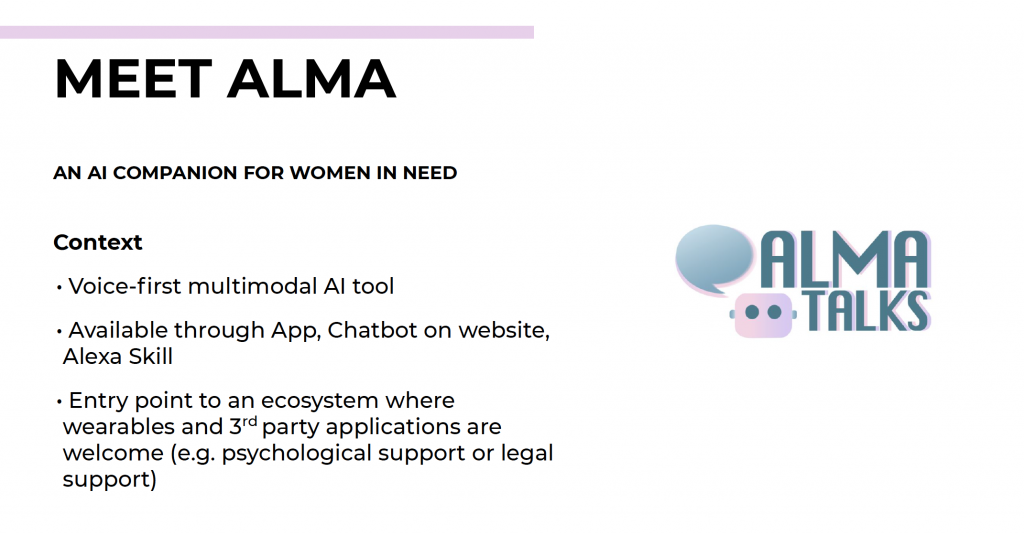 3rd-place Winner at the Digital Assistant Academy's Hackabot 2021
---
---
---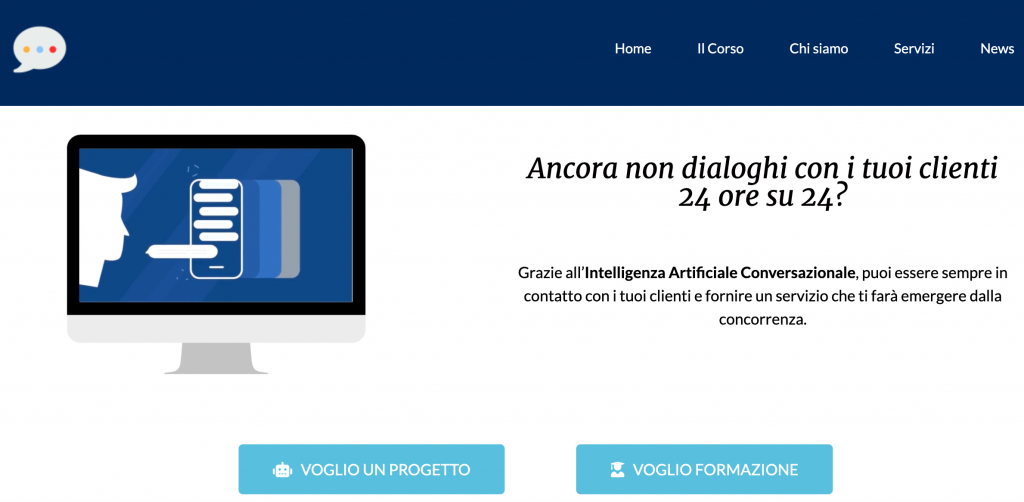 ---
Consulting agency that also provides training in Conversational AI
---
---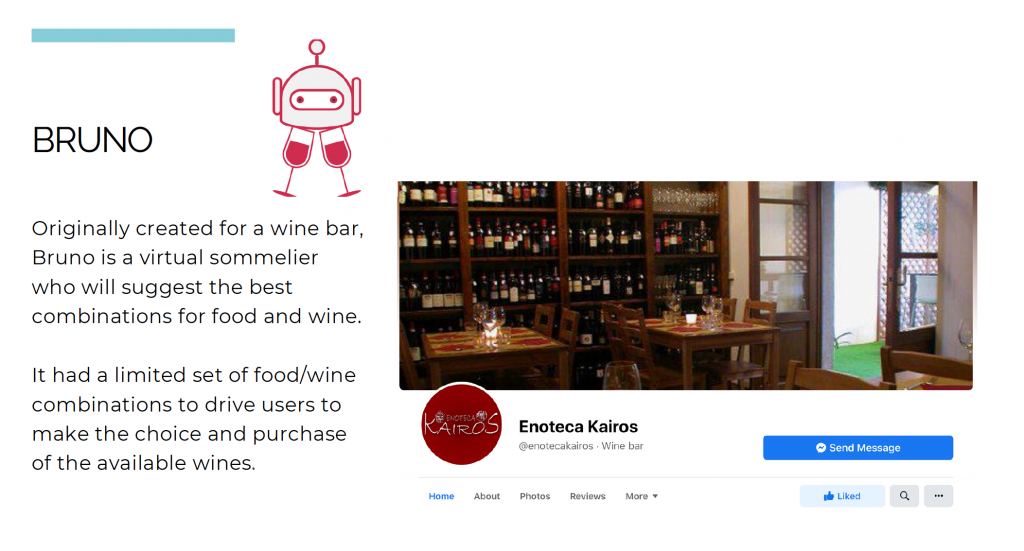 ---
Virtual Sommelier
---
---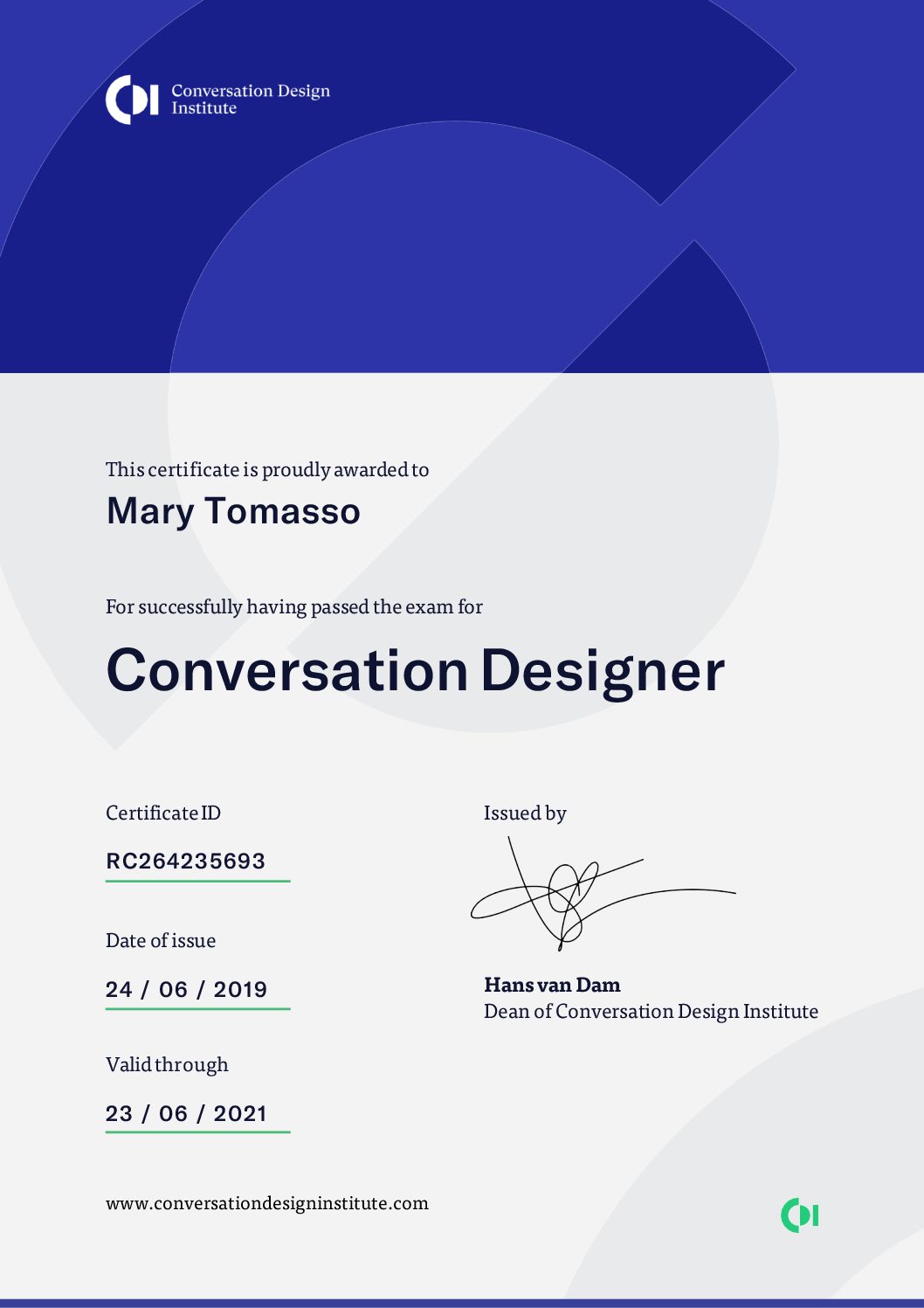 ---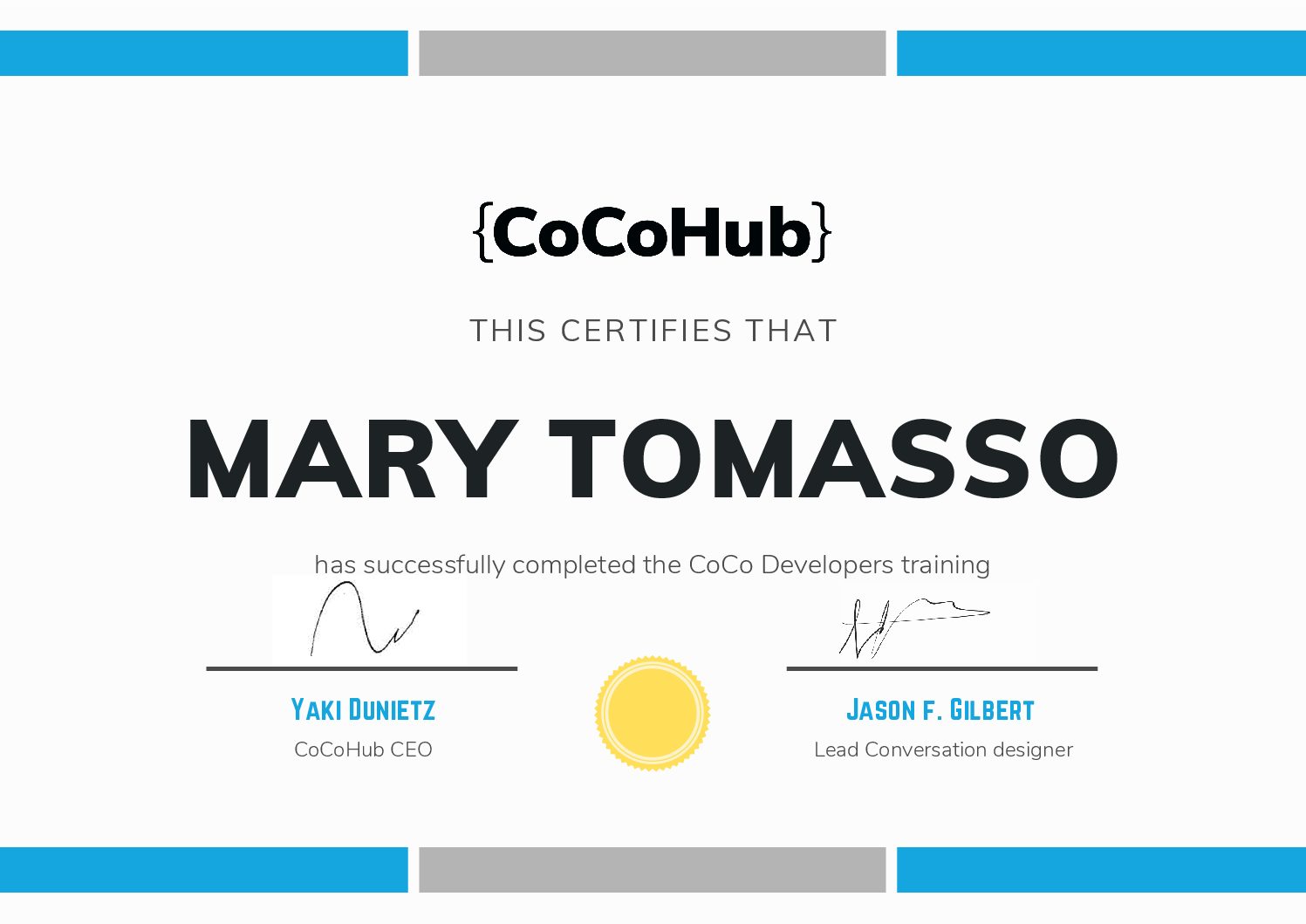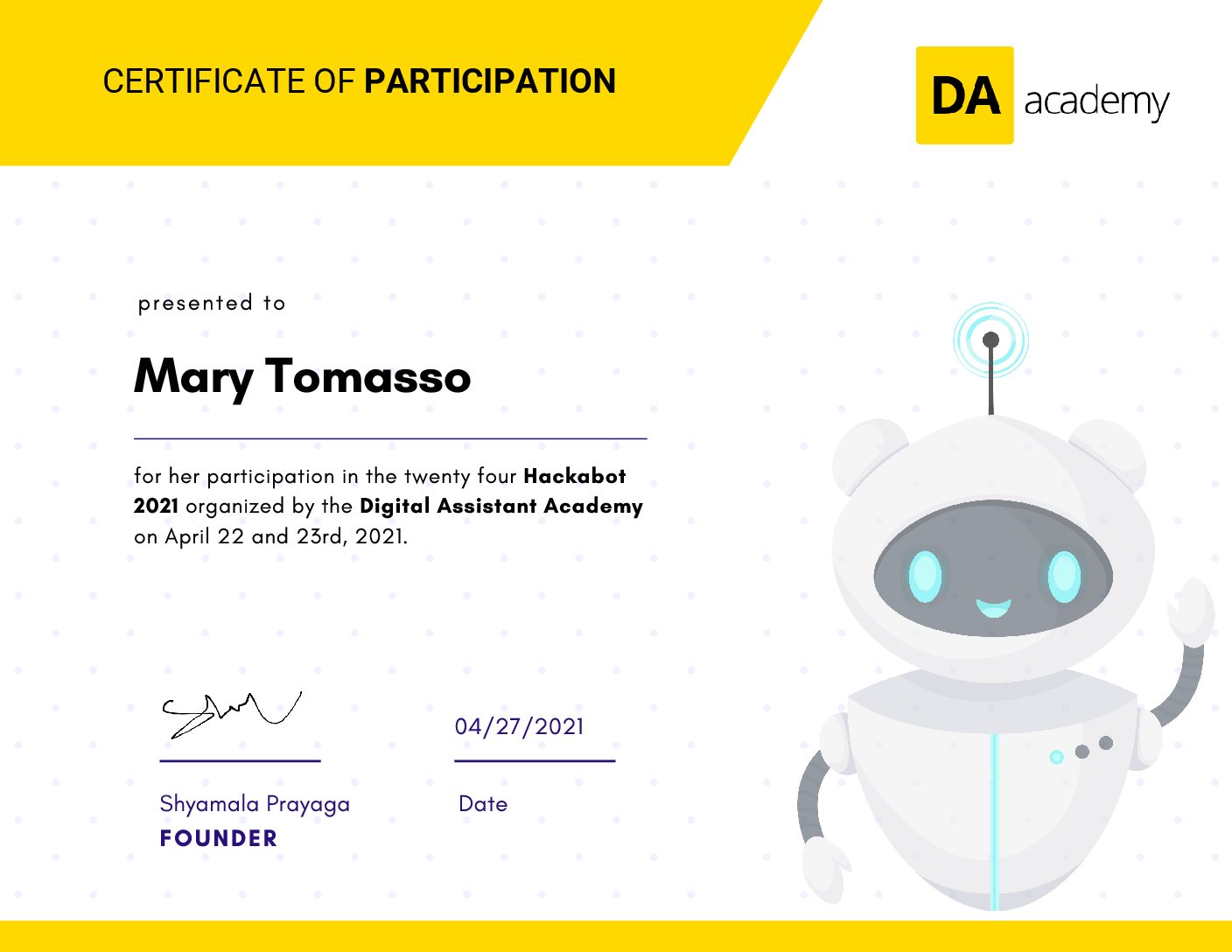 ---
---

---

---

---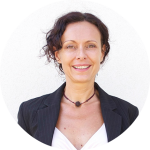 Mary is a great professional. She has the unique ability to combine heart, passion, innovation, kindness, great interpersonal skills, with professionalism, accuracy, punctuality, honesty and a great organizational talent. Thanks to her flexibility and productivity I always felt supported in every moment of our collaboration. In a few days she has been able not only to understand my needs, but also to fully understand the life philosophy that I teach in my courses and conferences. I highly recommend her!"
---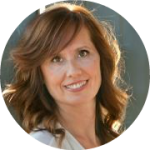 "Before hiring Mary Tomasso, I felt lost in the world of Internet. Delegating to Mary is very easy: she is professional, efficient, honest, kind, trustworthy and has great interpersonal skills. Thanks to her support I could devote myself to what I really like and is profitable in my business. If you want to have a successful business, Mary Tomasso is the solution"
---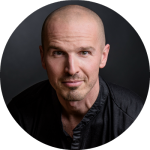 "Mary has an extensive experience and deep knowledge of everything related to online business. She is very professional, efficient, fast and a problem-solver and she always has a proactive attitude.
She conveys confidence right from the beginning, she has great interpersonal skills, and you can confidently delegate any activity to her. 
I recommend her 110%! 

Marco Montemagno - Digital Entrepreneur 
---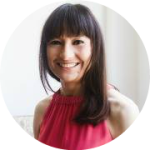 "Mary is a great professional,  highly experienced in building and managing an online business.  She is very proactive, always suggesting new ideas to boost my business. 
She is also very efficient, decisive, and I've considered her my right hand. I certainly recommend her 100%."
(What I say)
---
I am a linguist, I have a degree in translation and I've studied languages all of my life. I currently speak 5 languages, although only 3 on a daily basis (English, Spanish, Italian) and 2 are left somewhere in my brain ready to be triggered (French and Portuguese).
I started my professional life as a translator, worked in 5 stars hotels as a Guest Relations Manager, and as a trilingual executive assistant in private and public companies in Italy, Spain, UK, Argentina.
In 2009 I became a solopreneur and started my journey as an online business consultant. In 2011 I founded a virtual assistance agency, which I closed in 2018.
In 2019 I got certified in Conversation Design, with The Conversation Design Institute, and I started creating chatbots and voice assistants in English, Italian and Spanish.
I am empathetic, very flexible, adaptable, able to negotiate and always ready to listen and learn something new.
You can read more about my professional life and experiences on Linkedin, or you can check Instagram if you want to follow my travels and see what I'm up to.