Software, tools and apps are here to make our life easier and as Steve Jobs said "There is an app for everything". Today, this is more true than ever, since there is a solution – usually fast and efficient – to almost all of our needs.
One of the most frequent questions that I get from people who are about to start an online business is "What tools do I need?", and usually there is also some concern about how steep the learning curve is. 
Honestly, there are some tools and software that present quite a challenge for the non-techie, but tools and software are becoming smarter and therefore most of them are quite easy to learn.
Here are some of the must have tools if you work online.
How many passwords do you have? Or better, how many accounts do you have that require you sign in with a user name and password? Chances are you have something like 100: between social networks, online shopping, online banking, emails, website, and the myriad of apps that you might use to listen to music, to to edit photos, to chat, etc. you really use a lot of passwords every day.
I believe that long are the days when we could use the same password for all our accounts (which were probably not more than a dozen). Today online security is an issue that cannot be underestimated, hence we need to use tools that not only facilitate our life, but also guarantee higher levels of security.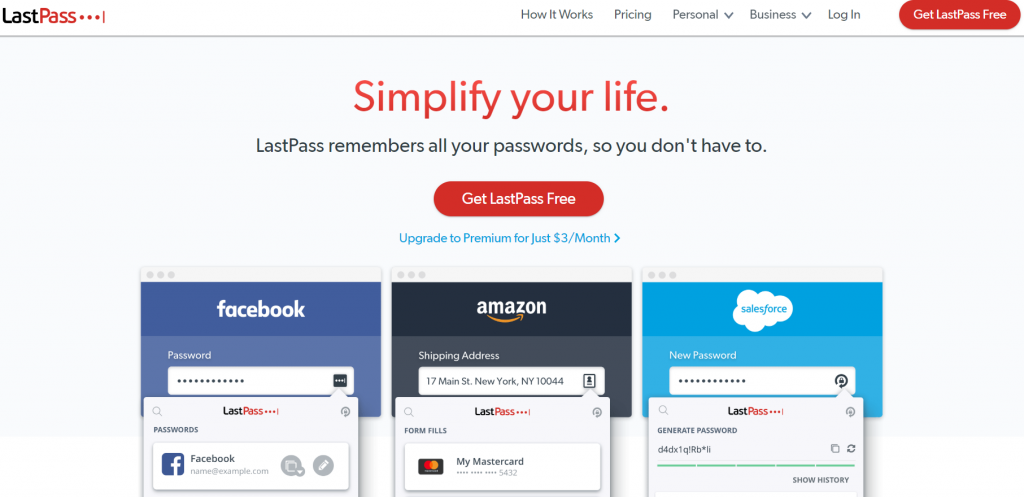 How does Lastpass Work?
It's pretty easy and intuitive. It does have a free version, but if you want more features, including sharing access to your colleagues, clients, collaborators, you need to start at least with the Premium version, which is just 3 USD per month.
Once you have created your account – you can create a trial account without credit card – you also need to download the browser extension, just to have the fullest experience.
How it works is that every time you log in to a website, tool, app, you are a member of and you have saved the details in Lastpass's vault, you are prompted to insert your data, if you are logged into Lastpass, they will show like this, basically already filled in: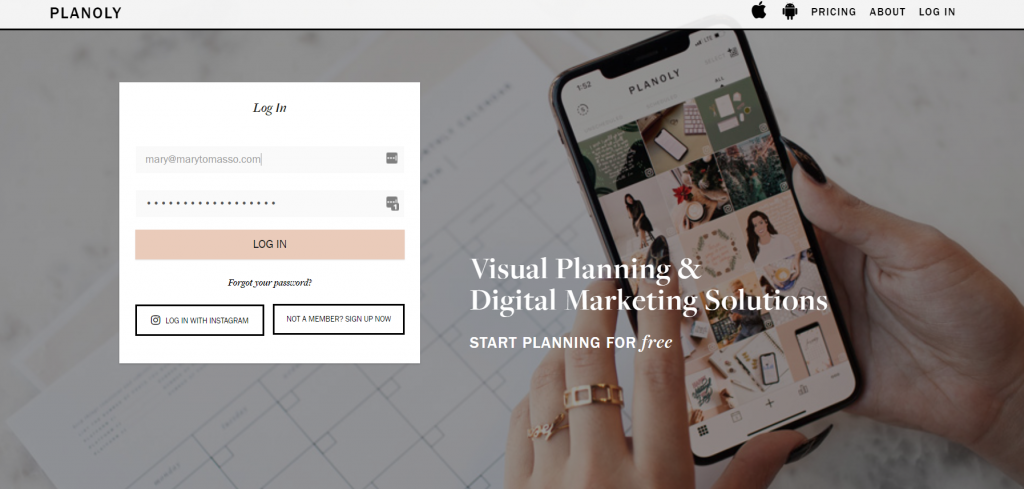 LastPass is not just passwords
As a matter of facts, you can use LastPass also to store and/or to share encrypted notes, like bank details, credit cards, or anything that requires that additional security that the encryption provides.
Trello is a visual project management tool mainly structured following to the Kanban methodology. As you can appreciate in the image, Trello lets you create this kind of boards that you might organize in "Requested, In Progress, Done".
Alternatively you could organize them per topic or per macrotask. For instance, you could have a board for Social Media and you could have each channel on a different list (Facebook, Linkedin, Youtube, etc.).
Lists are the vertical block which contain cards. Each card is actually a task and can be opened to read further information.
As any project management tool, Trello allows you to insert deadlines, comments, tags to identify different topics, checklists, etc.
You can create an editorial calendar in Trello, and manage pretty much all the need of your team.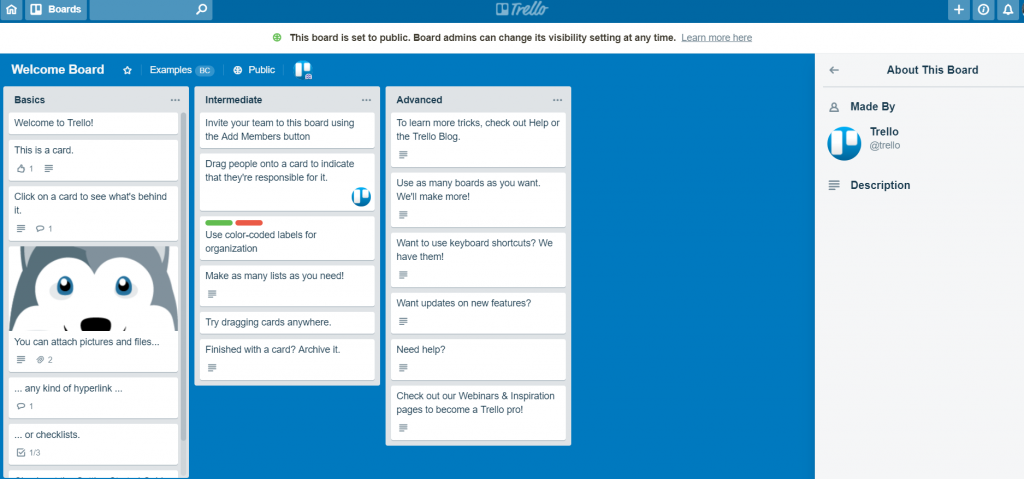 Asana is another project management tool, only very different from Trello because its original layout, and consequently its very same organizational system, is not by boards but by projects.
Although Asana introduced the "board" projects, which are pretty similar to Trello's lists, its traditional layout has always been by list. And I know that it might sound confusing, but bear in mind that what Asana calls list is like a checklist .
The lower level is tasks. As you can see, once you keep adding tasks, you will have a checklist and you can just check the specific task you want to close and it will be closed.
I find both Trello and Asana very useful for different purposes. Also, it depends on what kind of person you are, how your brain works in terms of projects: are you more of a linear person who enjoys checklists or more of a visual person who prefers boards?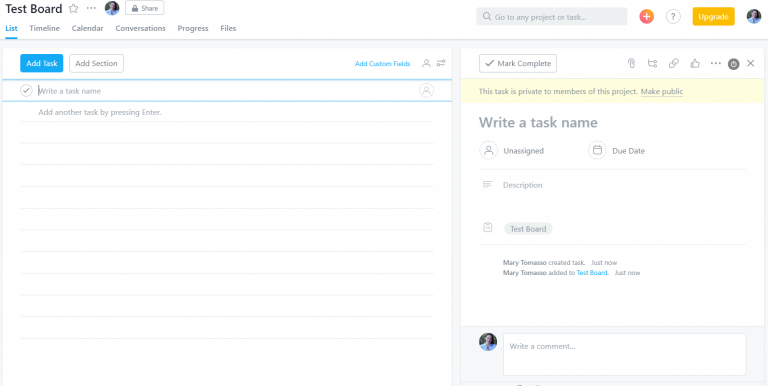 Technically Toggl is also a project management tool, although I use it only for time recording. I record all the time that I spend at the computer, because after recovering from a severe workaholism, I want to enjoy life, and I want to optimize the time that I spend at the computer.
It turns out that if you do not have discipline (humans don't have it naturally I think) you might have to force yourself to being disciplined and that is why you need a tool to help you.
See this graphic below? This is an almost typical day of mine. The turquoise portion represents a specific activity within my business that was consuming the most of my time, but it wasn't the most profitable. How would I ever have known it if I hadn't measured it?
The 7.30 minutes slot corresponds to the time I spent on Facebook just hanging out, with no business purpose. Pretty good, don't you think? Just try to measure how much unproductive time you spend on Facebook or other social networks, you might be amazed.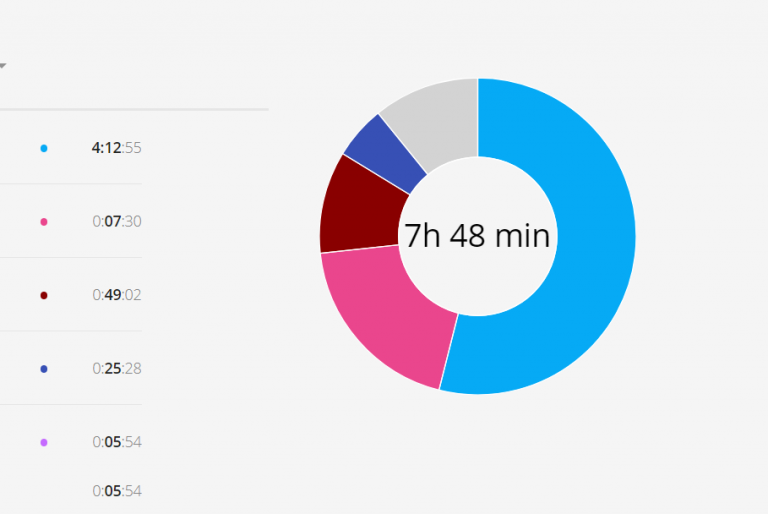 It's a very useful tool that allows you to save content from the web to read it later (I think it was actually called that before). You can tag the content you save, thus creating a sort of library perfectly organized by categories.
Pocket also uses AI to learn what you like so that it can suggest you content you might be interested in.
It's really as simple as that but extremely useful considering the gigantic quantity of content we are exposed to everyday.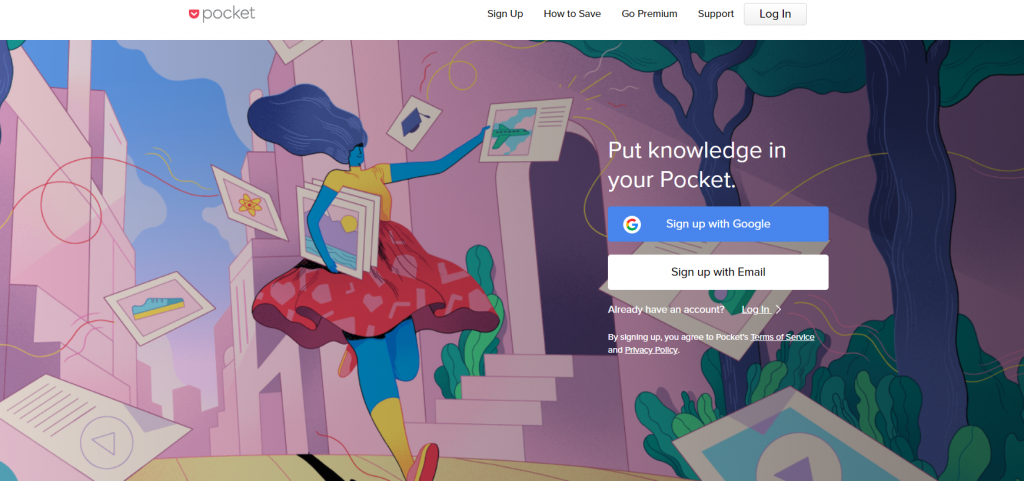 Have you heard that Instagram is the new Facebook? Again I heard this from Mari Smith. It might be true, who knows?
One of the biggest issues with Instagram used for business has always been the lack of a desktop version. that allows you to publish directly by your computer.
There are plenty of tools to do that, and my favorite at the moment is Planoly. It is simple, intuitive and free! it's actually freemium, but you can upload up to 30 photos per month with the free plan.
Here are all the plans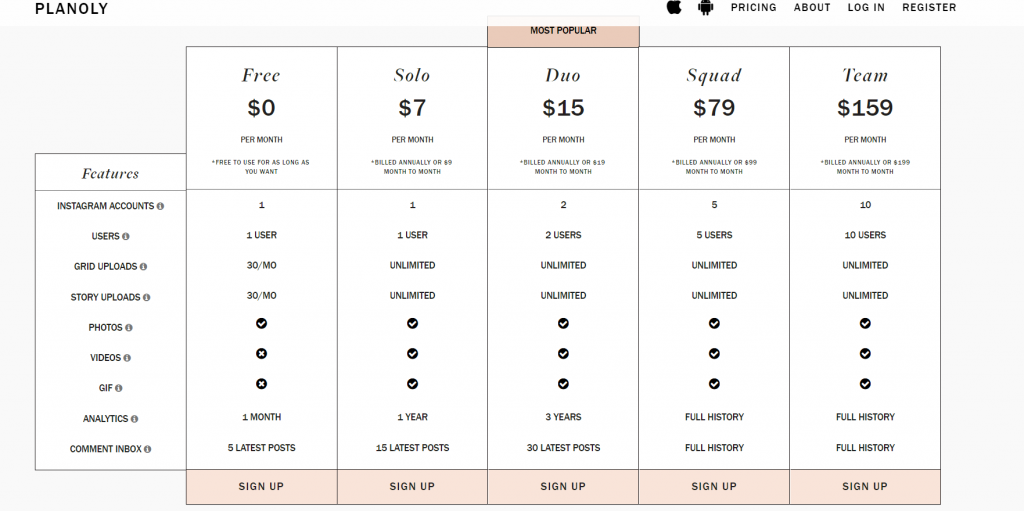 And this is a screenshot of my grid so that you can have an idea of how it works. You upload your images on the left, click on the image and write the description and the schedule it or publish it immediately (only for Instagram business accounts).
If you don't have an Instagram business account, you will receive a notification via the Planoly app on your phone and you will have to publish it manually.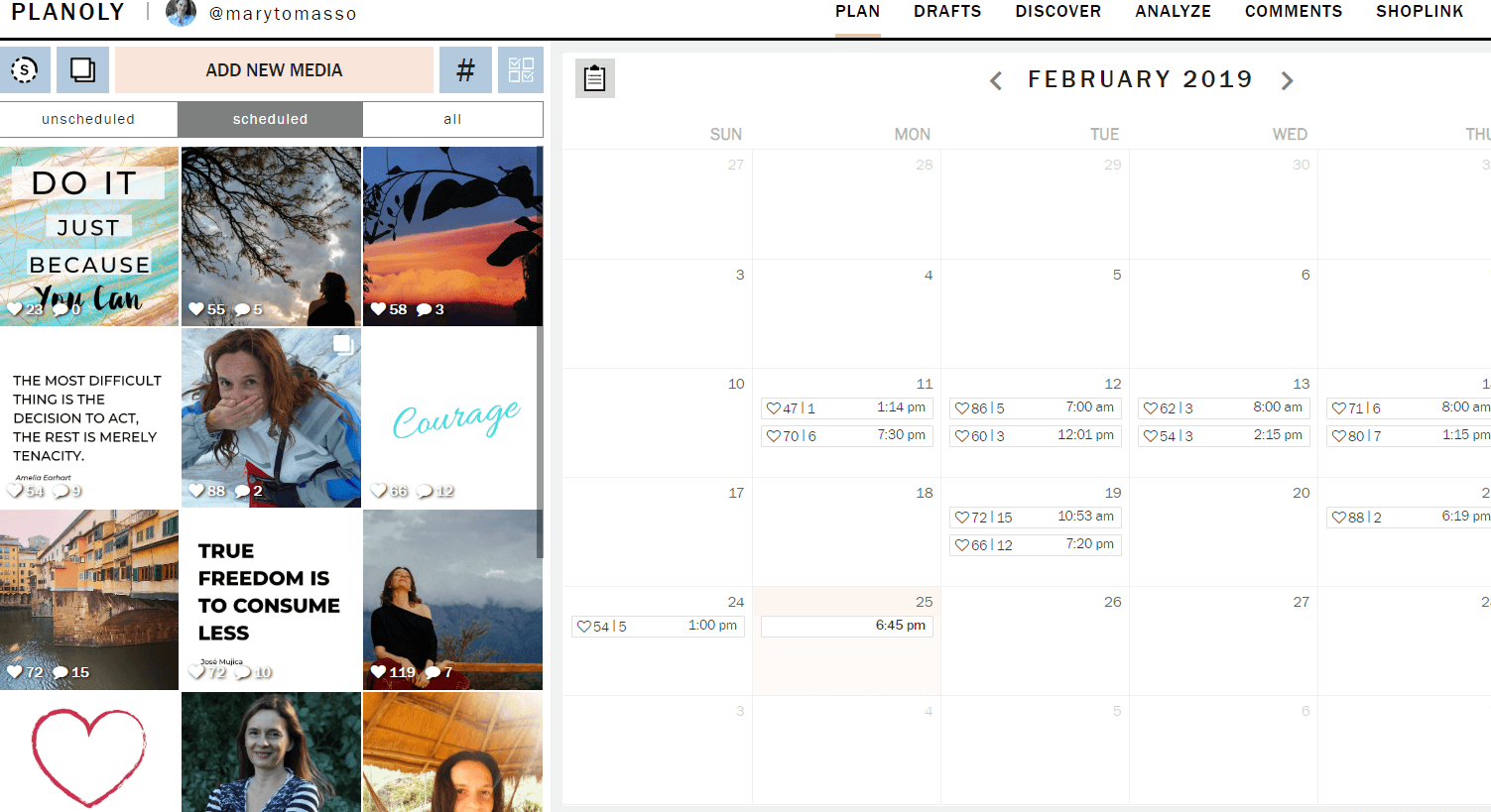 I admit that I don't know it like I know the other tools, which I basically use every day. I heard Mari Smith mentioning in a webinar and I thought "This tool must rock!" And it actually seems marvelous: you can create videos in a very short time without having specific technical knowledge on video making and video editing.
It has an incredible gallery of templates so that you can start from scratch and build visually appealing videos.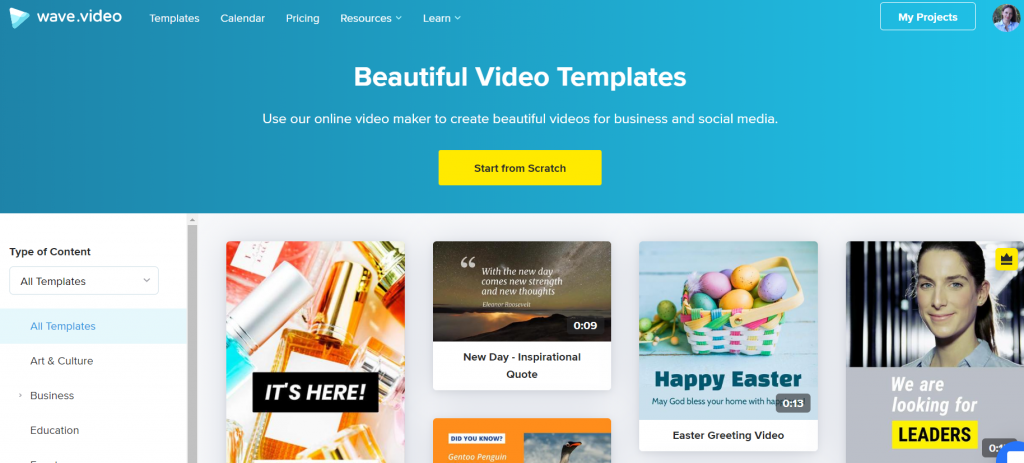 I am trying it right now and enjoying it a lot, try it and tell me how your experience with it is. The truth is nowadays we cannot afford not having an online presence with videos (working on it!) because they are so engaging, so this is a great way to start.
There would be hundreds of other tools I would like to talk about, because I am a little geek and a self-confessed early adopter, so I love online tools and apps. Actually I am building a section in this website with a collection of all the best tools that can make your life easier when working online. 
What are your favorite tools?
Linguist and conversation designer, with a background of translator and content writer. An entrepreneur at heart, I founded and closed a virtual assistance agency and I'm now devoted 100% to conversation design.
I'm an empath, I'm passionate about communication and behavioral psychology. My greatest ambition is to contribute to improving the interaction between humans and computers so that machines can be at our service and make our life better.
If you need help with the design of your chatbot, just contact me!