---
What is Conversation Design?
---
Conversation Design is a relatively new discipline. It is design applied to digital conversations.
If you are thinking of adding a chatbot to your website or your app, or you already have a bot that is not converting as you would want to, then you need a Conversation Designer. 
Conversation Design will provide you with better, more human dialogues for your chatbots and voice assistants. Better dialogues will lead to more natural conversations that your customers will enjoy, without the friction caused by unnatural language.
With conversation design you will be able to optimize your sales process and surprise your clients with an efficient, empathic customer support. By collaborating with a conversation designer you will have an empathic person in your team who understands your customers' needs and is able to create conversation flows that actually sound human.
Do you wonder how conversation design can be applied to your project? Let's have a conversation about it 😉 !
Is Conversation Design for Me?
---
You Are...
---
---
An entrepreneur, freelancer, business owner. 
You hate and feel frustrated by the annoying "If you want to do this press 1, if you want to do that press 2... if you want to speak to an agent press 10" of most of the companies you have to interact with.
You have interacted with bots but have considered the interaction poor and limited, so you have given up on them and don't want to use them with your clients. 
I get you: some experiences are frustrating, because there is not enough focus on the most important part of the interaction: the conversation. 
Great progresses are being made right now so that conversations between humans and bots actually look and sound like conversations. You can be among the first ones to adopt AI on a daily basis.
You can automate most of your business processes by delegating it to artificial intelligence. Consider AI, such as chatbots, as a collaborator that is here to save you time and money and optimize your sales and support processes. And it can be trained!
How does Conversation Design work?
---
---
Conversation Design consists of a specific process through which we acquire information about the present situation of our clients, so that we can understand their needs, their customer needs and design an ideal conversation for their chatbot or voice assistant.
Google is pioneering conversation design and have created most of the literature existing. You can learn more on my post What is Conversation Design and why it matters.
I am available for further details, but for now, rather then describing you the entire process, I will tell what we will do together: 
---
---
Assessment

This is the first step, where we get to know you and your company to understand how we can help you

Needs Evaluation

In this phase we will further analyze your needs and your audience' needs

Design

This phase is actually the entire design process, where we design, test, iterate.

Final Review

This is when we present you the conversation flow ready to be programmed
---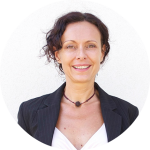 Mary is a great professional. She has the unique ability to combine heart, passion, innovation, kindness, great interpersonal skills, with professionalism, accuracy, punctuality, honesty and a great organizational talent. Thanks to her flexibility and productivity I always felt supported in every moment of our collaboration. In a few days she has been able not only to understand my needs, but also to fully understand the life philosophy that I teach in my courses and conferences. I highly recommend her!"
---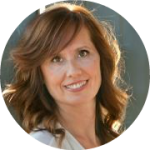 "Before hiring Mary Tomasso, I felt lost in the world of Internet. Delegating to Mary is very easy: she is professional, efficient, honest, kind, trustworthy and has great interpersonal skills. Thanks to her support I could devote myself to what I really like and is profitable in my business. If you want to have a successful business, Mary Tomasso is the solution"
---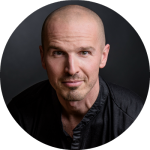 "Mary has an extensive experience and deep knowledge of everything related to online business. She is very professional, efficient, fast and a problem-solver and she always has a proactive attitude.
She conveys confidence right from the beginning, she has great interpersonal skills, and you can confidently delegate any activity to her. 
I recommend her 110%! 

Marco Montemagno - Digital Entrepreneur 
---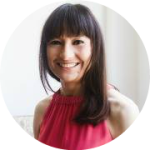 "Mary is a great professional,  highly experienced in building and managing an online business.  She is very proactive, always suggesting new ideas to boost my business. 
She is also very efficient, decisive, and I've considered her my right hand. I certainly recommend her 100%."
I am a linguist, I have a degree in translation and I've studied languages all of my life. I currently speak 5 languages, although only 3 on a daily basis (English, Spanish, Italian) and 2 are left somewhere in my brain ready to be triggered (French and Portuguese).
I started my professional life as a translator, worked in 5 stars hotels as a Guest Relations Manager, and as a trilingual executive assistant in private and public companies in Italy, Spain, UK, Argentina.
In 2009 I became a solopreneur and started my journey as an online business consultant. In 2011 I founded a virtual assistance agency, which I closed in 2018.
The main reasons for this choice were: 1. I was no longer passionate about it; 2. It was not profitable. I understood that for it to be profitable I should have underpaid my VAs and overcharged my clients, so it was not sustainable for me.
So I turned to Conversation Design, which I discovered thanks to The Conversation Design Institute, and I got certified.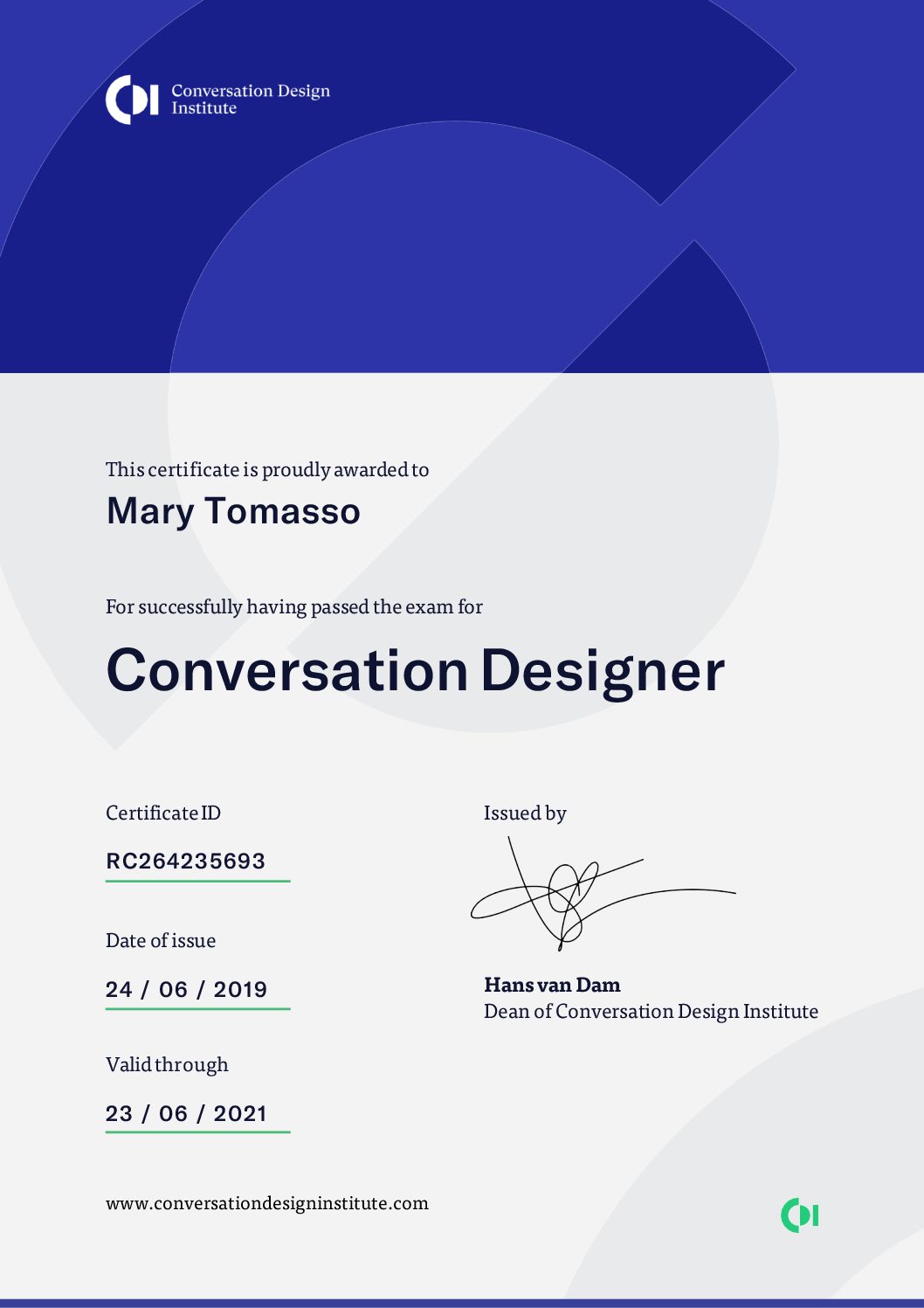 During my years as a Guest Relations Manager, Virtual Assistant and Business Owner, I discovered some of the soft skills that make me unique and that my clients appreciated the most. To begin with, I am empathetic, very flexible and always ready to listen and learn something new.
I am very adaptable, able to negotiate and have the ability to transform communication, so that it pleases the listener (I've done so with thousands of emails that would have provoked a crisis otherwise!)
You can read more about my professional life and experiences on Linkedin, or you can check Instagram if you want to follow my travels and see what I'm up to.
If you want to know more about Conversation Design and see if I can help you design an awesome bot, send me an email or schedule a call.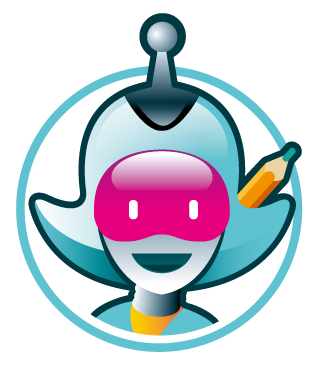 Are you ready to create a more conversational bot that will engage your audience?
---