Housesitting is an amazing opportunity, one of the few that you can actually define as a win-win.
If you have never heard about it, in a nutshell, this is the model: you have a property and/or pets and you want or need to travel for a defined period of time. You cannot take your pet with you, or you don't want to leave your house unattended, so you look for someone who, on the other hand, loves animals, is trustworthy and takes the opportunity to travel without having to pay huge amounts on accommodation.
There should be a slight difference between housesitting and petsitting, but nowadays it's almost always referred to as housesitting and most of the opportunities are related to properties with pets.
Before sharing the outrageous post I read a few days ago on a specific platform which I will not mention at this time, I do want to state that the only website I consider super reliable is Trustedhouseitters.
There are a few reasons for this statement
They take the verification process really seriously. In order to be verified as a housesitter,  I had to verify my email, my phone number, my passport, I provided external references from a client. The only thing missing is an actual certificate of criminal records, but I'd say that it's quite enough.
It seems like they really select house owners and the listings. In this way, house sitters too can rest assured that there won't be any abuse on the other end.
Their customer support is top notch, you can tell that there are people on the other end honestly committed and they are there to help you.
The combination of these makes it reassuring to use the website and to apply for housesitting opportunities. So, if you have any doubt, I can tell you that my experience has been amazing, it is money well spent, besides you are entitled to a  25% off if you use my direct link, but that is another story.
What I want to discuss now is that fine line between housesitting and under the table job and how many are crossing it.
This is a post I read a few days ago on another platform. I did hide most of the content, at least the private details.


If you remove "house sitter" you might think that this is a job posting, right?
I found it outrageous and a total abuse of the house sitters availability since this is actually a job.
Of course, when you stay at a house you have to clean, this is the same thing you would do at your own place and it's completely commonsensical.
Managing a bed and breakfast to me is actually a job.
These people simply don't want to pay for a worker or a couple of them, as it should be, and they take advantage of the willingness of probably very young people, to travel the world and stay in a holiday site.
The way I see it, both parties are supporting this system, the "victim" is accepting these conditions, actually contributing to under the table job.
I could not resist and I sent a message to the website:
And this is the answer I got.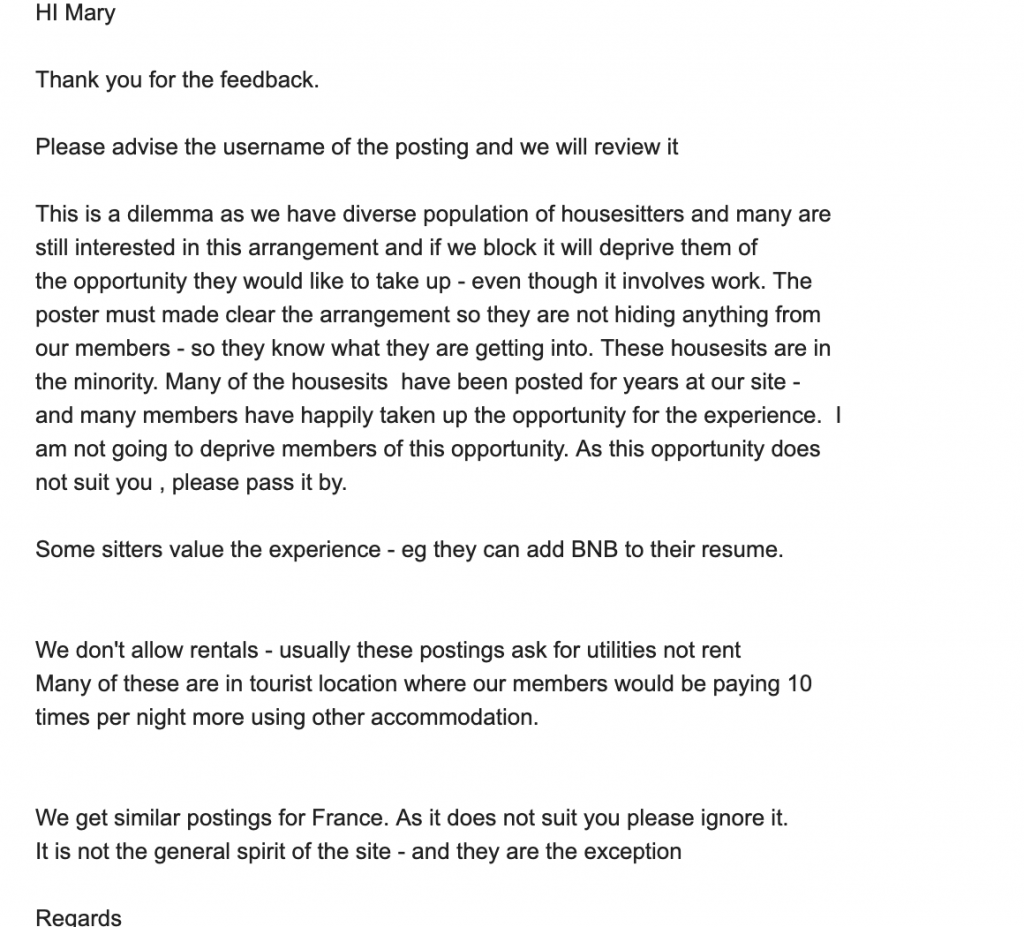 This is the website owner's reply. It was polite enough, although I did not particularly appreciate his position, nor his suggestion to "pass it by" since it does not suit me.
I am really curious to hear your thoughts on this issue. Do you relate this kind of "opportunity" to a job or an actual exchange?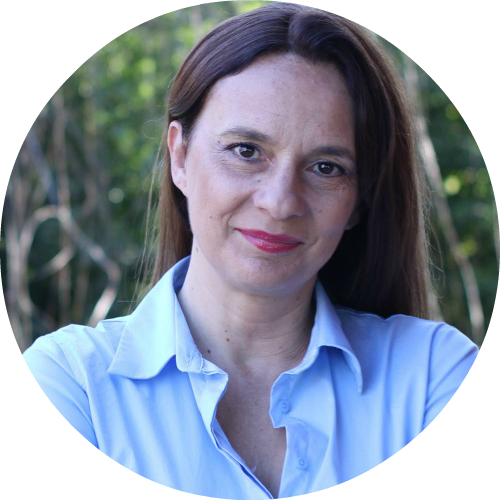 Digital Entrepreneur and Business Mentor for Location Independent Wannabes. I founded my virtual assistance and digital marketing agency in 2009 and I've helped over 300 individuals to become virtual assistants and location independent.
I can help you no matter at what stage of your business you are and if I cannot, someone of my team can.